News
https://www.google.com/search?...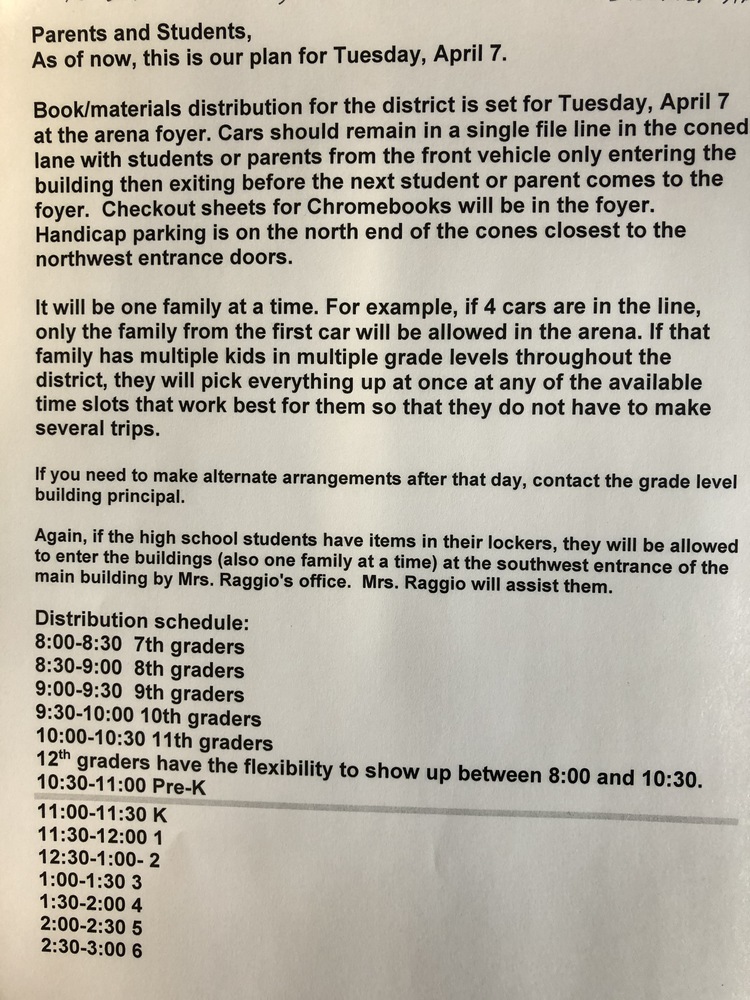 Parents and Students, As of now, this is our plan for Tuesday, April 7. Book/materials distribution for the district is set for Tuesday, April 7 at the...
This months School Board Meeting will be held on April 9th at 6:30 in the high school library. This is a change in venue to allow for appropriate social distancing.
SEE ALL NEWS
LIVE FEED

Randy Bryan
3 days ago
Report Cards go out today.

Randy Bryan
6 days ago
Distribution schedule: 8:00-8:30 7th graders 8:30-9:00 8 9:00-9:30 9 9:30-10:00 10 10:00-10:30 11 12th graders show up between 8:00 and 10:30. 10:30-11:00 Pre-K 11:00-11:30 K 11:30-12:00 1 12:30-1:00- 2 1:00-1:30 3 1:30-2:00 4 2:00-2:30 5 2:30-3:00 6

Jamanda Rogers
10 days ago
🚨Seniors 2020:🚨 Local Scholarships (only one copy of essay and resume, I'll make copies this year) can be turned in to the high school, e-mailed, mailed, or shared through Google Docs. Remember the deadline is April 3rd (Friday!). Email: jamanda.rogers@magazinek12.com Phone: 1-866-900-2001 ext. 8002 (this will ring to my cell phone)
Andy Dewitt
25 days ago
In order to keep students and their families safe, the decision has been made to move prom from April 4. A new date has not been set. I will get information to everyone as soon as I have it.

Lance Holt
27 days ago
The Magazine Conservation Academy students at Andrew Hulsey Fish Hatchery in Hot Springs. They learned about the challenges behind raising fish in a hatchery, along with learning about equipment that is used. They also got to see a recently confiscated alligator. view image
SEE ALL POSTS