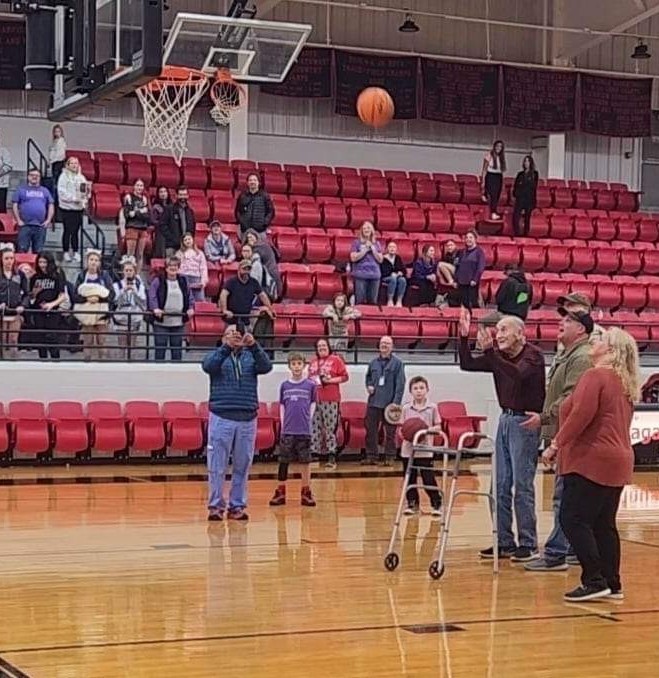 Known as a great shooter during his high school basketball playing days, Stanley McConnell peered out on the court following Tuesday night's basketball game between the Rattlers and the Lavaca Golden Arrows and wondered if, at the age of 84, he still could make a shot like he could back in the day.


With the help of a few former Rattlers, he got an opportunity to take one last shot.


McConnell, who played basketball at Magazine in the eighth-12th grade, has been the Mayor of the City of Magazine for the past 16 years, and on Friday, the town will celebrate his retirement from public service with a come-and-go party at Magazine City Hall from noon- 2 p.m.


The Magazine Class of 1956 alum played on senior high teams that averaged 15 wins per season and won 75 percent of their games under the direction of Coach J.W. Metheney.