The Magazine Performing Arts Department is a legacy of hard-working, dedicated, and award-winning band, choir, and theatre students. With the support of our school, community, and families our students continue to succeed.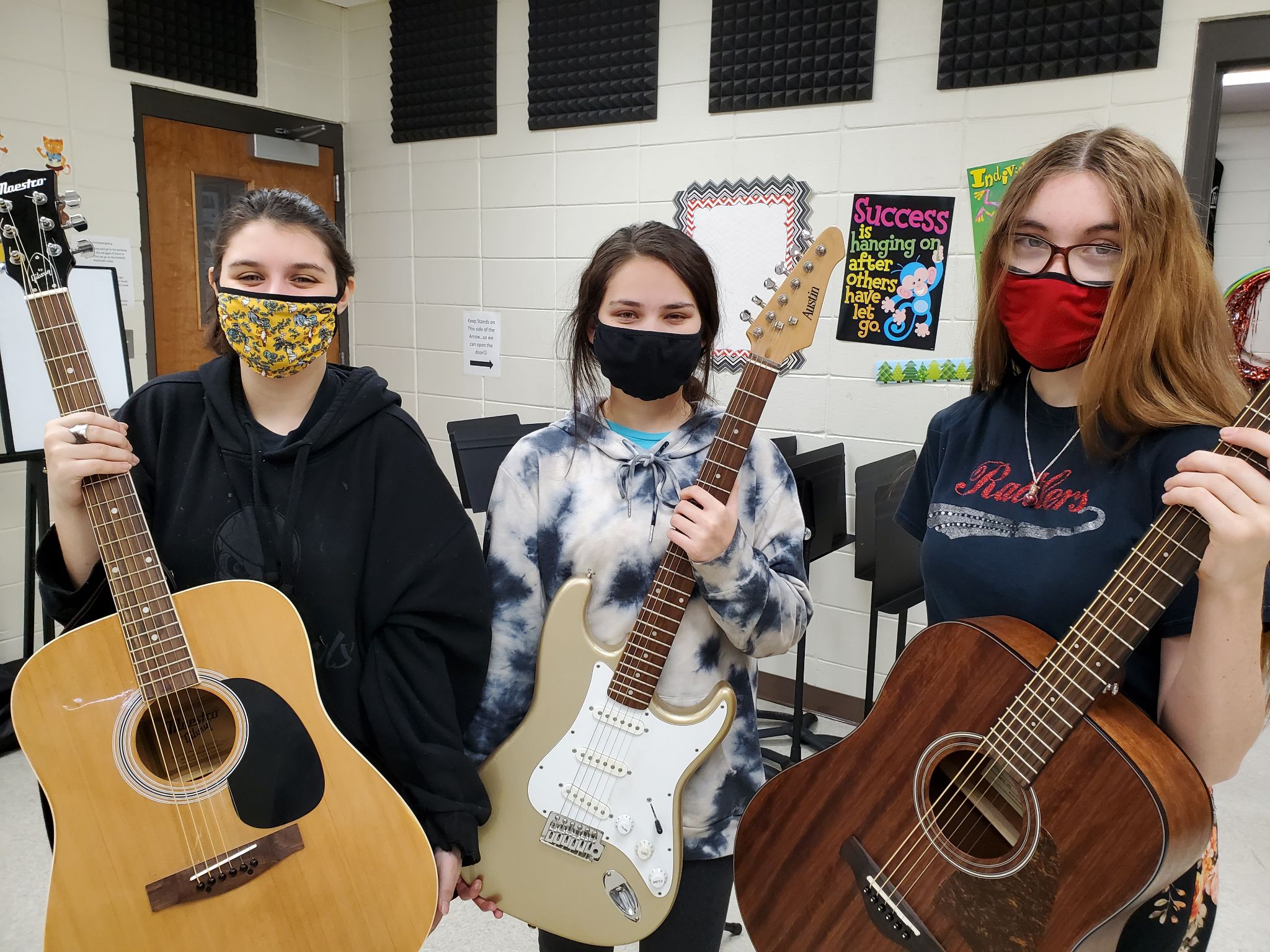 "Having performance opportunities and experiences as a student are crucial in making dreams become reality."
Band
The band program has received 1st and 2nd Division Ratings at Marching and Concert Assessment consistently; beginning with a 1st Division win at State Concert Assessment in 2001. The band also participates in Solo and Ensemble Competitions, Summer Camps, local Parades, Festivals, and Concerts. Several individuals have participated in All-Region, Honor Bands, and have won scholarships for College and University.

Choir
The choir program proudly performs at local events and festivals; 5K races, 911 ceremonies, Veterans Day programs, and Christmas lighting ceremonies. The choir has produced All-Region singers and offers the opportunity for students to learn ukulele, guitar, and piano. Students learn to perform a wide range of repertoire in this class.
Theatre
The theatre program offers opportunities for students to build leadership and confidence skills in individual and group activities and performances. From Shakespeare to Fairy Tales and Mythology, the theatre program covers a wide range of literature, allowing students to act out and explore many different worlds. Student creativity is given freedom in scriptwriting and world-building projects that are always a favorite.
Director
Ms. Love has been the Performing Arts Director since the fall of 2008. She is an alumnus of Magazine High School and is proud to continue the growth of the arts at Magazine. Ms. Love attended Arkansas Tech University in Russellville from fall of 2003 to fall of 2007 and received a Bachelor's Degree in Music Education for Instrumental and Choral Music.