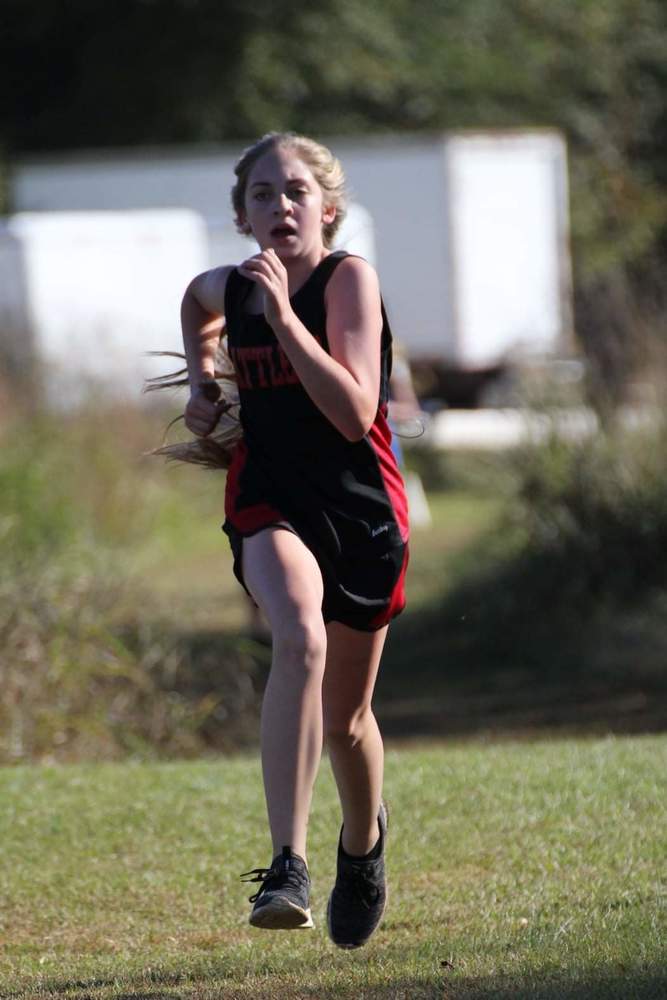 Magazine St. Paul Dual Meet
Randy Bryan
Wednesday, March 10, 2021
Track season got underway for the Rattlers and Lady Rattlers with a dual meet vs. St. Paul at Magazine Monday. Though missing some athletes at softball and baseball, the Rattlers and Lady Rattlers hit a few nice early season marks.
The senior boys were highlighted by Kobe Faughn winning both throws with a sweet 43'8" in shot put. Cole Gilbert placed 2nd and Trace Nicholas 4th. Ashton Droemer led the way in the horizontal jumps with a 2nd place in triple jump and a 3rd in long jump. Reese Nietert debuted with a silver in the long jump. Kobe and Trace went 1-2 in the discus.
Senior girls were led by Carlee Parrish placing in long jump, triple jump, and discus. Trinity Bull scored in both horizontal jumps and the 1600m run. The junior boys scored 176 points in a dominant effort. The junior boys were led by Nate Smith winning both horizontal jumps and J. A. winning both throws. Kolton McCubbin placed in both horizontal jumps and the mile. Jailynn Sims won junior girls shot put (Gracee Franklin took 2nd) and discus. Finally, Callie Nicholas won junior girls long jump with Carissa Webster in 2nd, but the biggest highlight of the night was Elizabeth Merritt leading a 1,2,3,4,5 finish in the 1600m run pacing the group in a 6:19. She was followed in order by Callie Nicholas, Carissa Webster, Peyton Huschka, and Phoebe Hopper each of whom turned in a PR. Full results will be posted on the Magazine Rattler Track page on Facebook.
The next scheduled meet is again at home this coming Tuesday with entries from St. Paul, Western Yell County, Mountainburg, Scranton, and Johnson County Westside slated to compete.