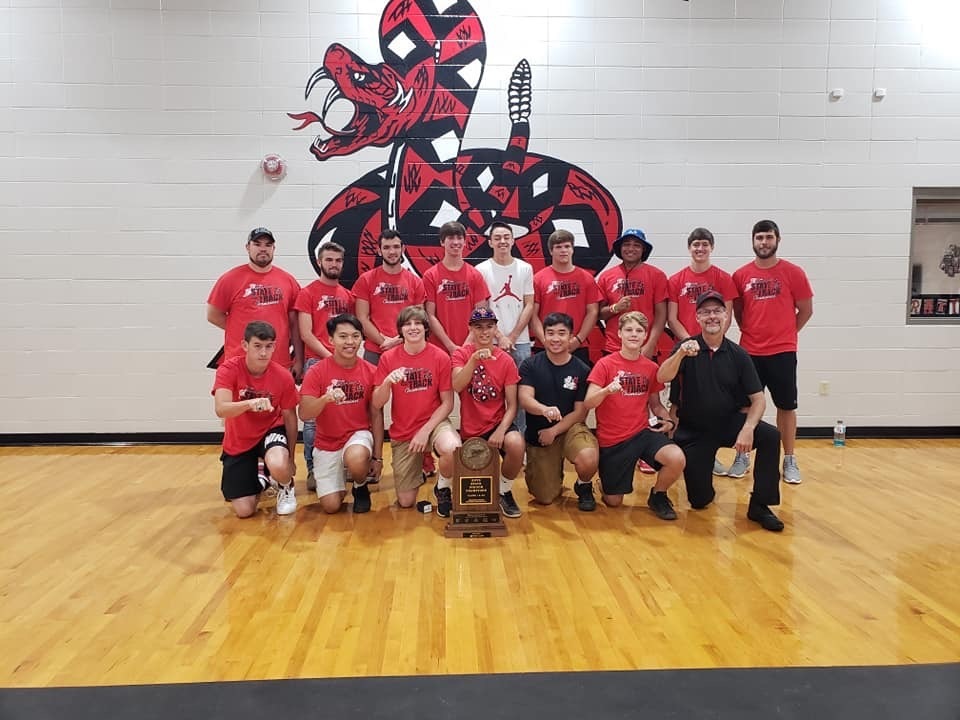 Ring Ceremony for STATE CHAMPS!
Randy Bryan
Monday, July 08, 2019
June 8, 2019 (I am a little late in posting this) As part of the Magazine Homecoming festivities this summer, the Magazine Rattlers Sr. Boys Indoor Track and Field team are pictured with their rings after a ceremony in the arena. As Glenn Parrish put it, noted story-teller Coach Randy Bryan told stories, achievements, and accolades about each student-athlete as they were presented their rings. It was the culmination of a great season in which they won Indoor State Championship, won District 2A-4 District Championship, and finished 3rd at the Outdoor state championships. Along the way, Caleb Hyatt won state titles in shot put and discus, Chase Gibson won state titles in long jump and high jump (indoor and outdoor), Xeng Yang won state title in hurdles, Jesse Witt won state title in triple jump (shattering Cory Chambers' record in the process). Tatum Scott won state in the 200m dash and was named Class 2A STATE MVP. All of these were named ALL STATE along with Kobe Faughn and Jacob Hall. Caleb Hyatt and Chase Gibson were named to the All River Valley Preps team as well What a year.
Rattler Pride!!!!